All Those
Based in Barcelona, All Those celebrates people that are passionate about food. This Textpattern site showcases all those artisans, entrepreneurs, cooks, farmers and food enthusiasts that add value to their local communities. All Those believe people should be interested in what they eat, where it comes from and how it tastes. They share inspiring stories and create events where our community can meet and interact.
Website: allthose.org
Developer: Pol Moneys
Contact: polmoneys.com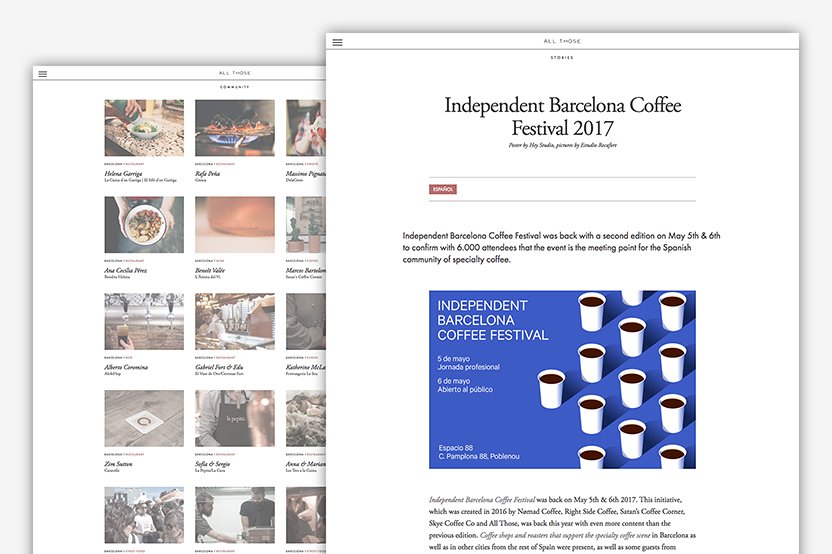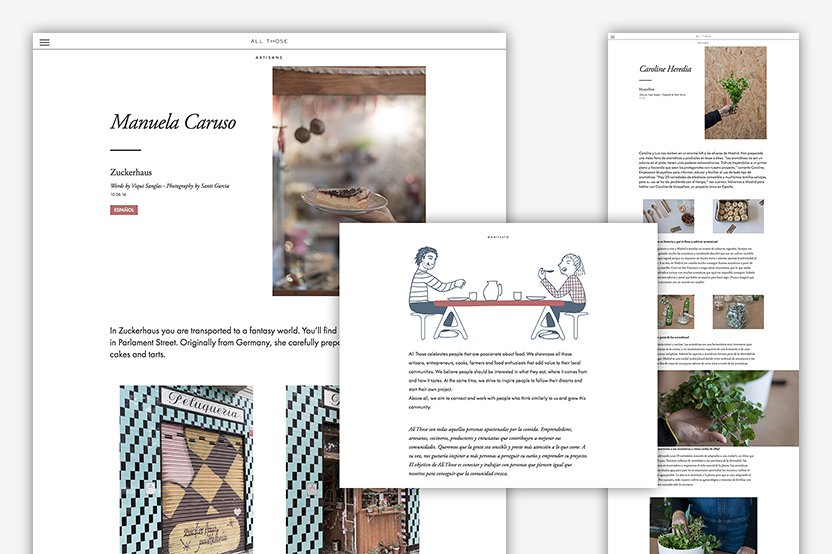 Disclaimer: Inclusion in this showcase is at the sole discretion of the Textpattern Development Team. Any site may be removed at any time for any reason. The Textpattern Development Team is not directly responsible for any content or views expressed within third-party sites. See something wrong in this showcase? Please contact us and we'll look into it.