Here's an overview of some notable changes and enhancements:
Publish valid HTML5 documents by simply flipping a preference switch. Textile markup and Textpattern tags will render their output accordingly.

XHTML

will certainly stay an equally supported document type.
A new default theme with modern HTML5 markup and responsive design by Phil Wareham. Besides showcasing modern front-end techniques the theme demonstrates a thoroughly annotated choice of basic usage patterns for Textpattern template tags.
Textile 2.3 with HTML5 support and various other improvements.
More

AJAX

goodness in the admin-side: Saving articles or section will work without page reloads, basically making them so snappy that some early testers even missed the split-second reload flash…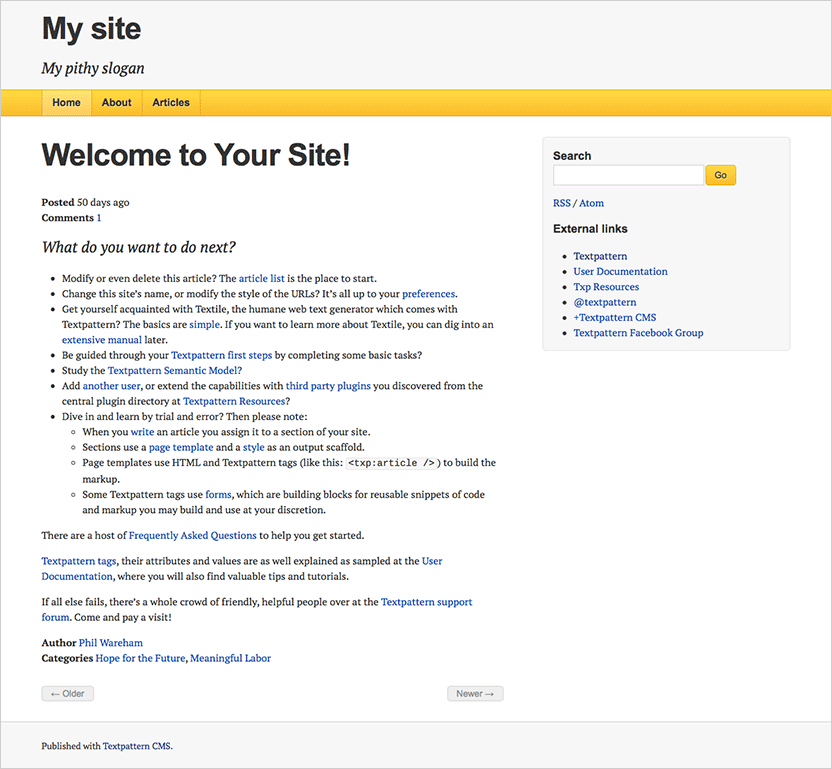 System requirements and compatibility
Textpattern 4.5 will require PHP 5.2 or better and will no longer run on servers with PHP 4.x. Plugins which introduce or amend functionalities on the admin-side may need a few changes in order to mould into the AJAX-driven parts of the user interface.
Try for yourself!
Fetch the current development version and set up a test site—but keep in mind that this is still work in progress and may contain bugs or even break so don't use it on productions sites.
If you happen to stumble over a bug or want to suggest an enhancement please file an issue.
We are grateful for any feedback!