We're proud to have come a very close second place in the recent Dreamhost one-click app contest. It's fantastic to be recognised in this way and we'd like to thank all the people who nominated and voted for our favourite CMS.
This is a great achievement and underlines our amazing community spirit as we forge our journey towards the Textpattern 5.x release family.
With regards the USA-model iPod Touch prize, we considered allowing Jeff to use it Monday thru Wednesday and Sam could then have it shipped to him in time for the weekends!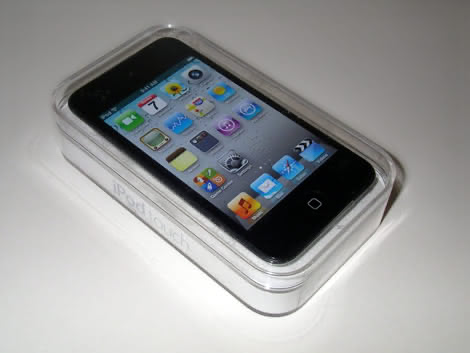 But we hit upon a better idea: let's give it away to a deserving community member. So here's what you need to do to be in with a chance of winning the hardware.
The competition: Just Write
Simply write and publish a new Textpattern-related piece and submit the URL on the dedicated forum topic. It could be about absolutely anything Textpattern, for example:
A blog post on Textpattern or a specific feature you like
A how-to, Textpattern tip, trick, or tutorial
A description of how you built a site with Textpattern—some detail of how it works behind the scenes, perhaps clever use of plugins or core tags of which you are proud—and include a link to the final product
An article describing a time when Textpattern really made a difference to a client/project
The best one, as judged by us, will win1 the 8Gb iPod Touch (USA model). Closing date for entries is end of February 2011, and of course the devs can't enter. :(
1 Caveat: Coughing up for shipping, handling charges and taxes will be the lucky winner's duty.
Have fun, and be creative!